The Wilma Theater exists to present theater as an art form, engaging artists and audiences in an adventure of aesthetic philosophical reflection of the complexities of contemporary life. The theater's mission is to produce thoughtful, well-crafted, productions of intelligent, daring plays that represent a range of voices, viewpoints, and production styles. Students can get involved through a variety of internships and fellowships or as volunteers.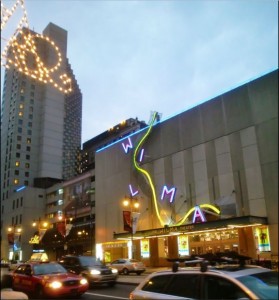 Website: http://www.wilmatheater.org/
Click here for more information about volunteering.
Click here for more information about internships and fellowships.
Phone: 215-893-9456
Address: 265 S Broad St, Philadelphia, PA 19107
*This site is accessible via public transportation from the Bryn Mawr campus.
Please see transportation reimbursement policy.