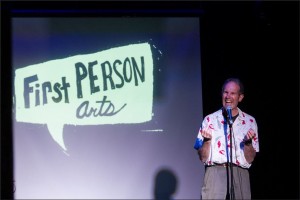 First Person Arts transforms the drama of real life into memoir and documentary art to foster appreciation for our unique and shared experiences. We believe that everyone has a story to tell, and that sharing our stories connects us with each other and the world.
The Annual First Person Arts Festival is the only festival of its kind in the world, dedicated to memoir and documentary writing. Occurring in November, it features powerful personal stories from leading national artists and everyday people, as well as food programs, workshops, tours and panels. Volunteers help before the festival to get the word out, and during the festival with ushering, ticket sales and production.
Volunteers and interns are essential members of the First Person Arts community. Throughout the year, they help with marketing, development, programming, and other First Person Arts needs.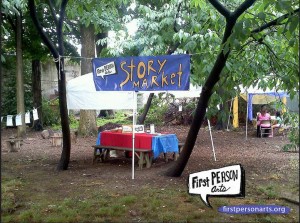 Intern Opportunities include:
Development Intern
Marketing Intern
Photography Intern
Programming Intern
Video Intern
https://www.firstpersonarts.org/Get-Involved/Volunteer
Website: http://firstpersonarts.org/
Phone: 267-402-2055
Location: 100 South Broad Street, Suite 2212, Philadelphia PA 19110