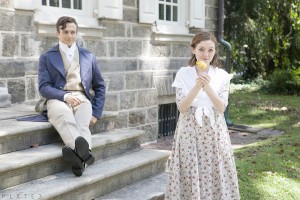 Lantern Theater Company is committed to an authentic and intimate exploration of the human spirit in their choice of classics, modern, and original works. They create an innovative and stimulating theatrical experience that evokes thoughtful reflection and discussion long after the play ends.
Lantern Theater Company seeks interns in various departments, including:
stage management,
phone sales representatives,
production interns
audience services
Website: http://www.lanterntheater.org/
Phone: (215) 829-9002
Location: St. Stephen's Theater,
10th & Ludlow Streets,
Philadelphia, PA 19107
*This site is accessible via public transportation from the Bryn Mawr campus.
Please see transportation reimbursement policy.