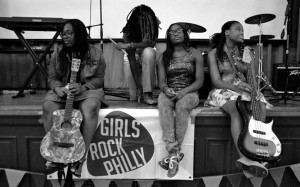 Girls Rock Philly (GRP) is an initiative to bring Philadelphia a girls-only, week-long summer day camp serving junior rockers ages 9-17. Led by a team of all female instructors & band coaches, girls in the program learn how to play musical instruments, write songs, make their own band merchandise, discover other women in rock & finesse their on-stage jump kicks.
Want to get involved? They need the year-round help of reliable, dedicated people to make camp happen. Some positions require musical experience, but there are many positions that do not. All positions are available to female & female-identifying volunteers, with opportunities available for men as well!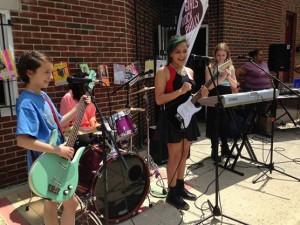 For more information, click here: https://www.girlsrockphilly.org/volunteer
Website: http://www.girlsrockphilly.org/
Phone: (215) 789-4879
Email: volunteer@girlsrockphilly.org
Location: 1867 Frankford Ave.
Philadelphia, PA 19125
*This site is accessible via public transportation from the Bryn Mawr campus.
Please see transportation reimbursement policy.