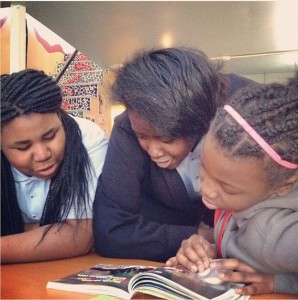 PhillySpells runs the Spells Writing Lab, a Philadelphia-based non-profit organization that develops the creative and expository writing abilities of school-age children through free, fun, and imaginative writing programs and teacher development opportunities. From the PhillySpells website:
"At Spells, we believe that literacy is a cornerstone for future success, and that personalized attention and unconventional learning opportunities can inspire students to greater triumphs, both in the classroom and in life. To further these ends, we offer the following programs:
after-school drop-in tutoring
weekend writing workshops
in-school assistance with student publications
partnerships with non-profits
professional development opportunities for teachers
All of our programs are free, and many incorporate other artistic disciplines such as music, film, or the visual arts to inspire young writers."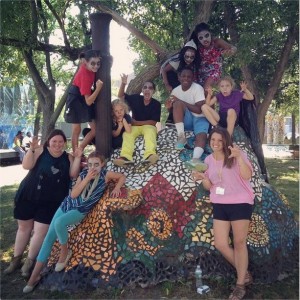 —-Volunteer Opportunities—-
Whether you're interested in becoming a tutor, a workshop leader, a lab assistant, or another kind of helper, the process begins when you submit our online volunteer application. On the form, be sure to indicate which volunteer orientation you'd like to attend. Your application will be reviewed and you will be contacted to confirm your orientation session.
Once you're a trained Spells volunteer,  you'll recieve occasional emails letting you know what's been going on at the lab, giving you additional training support, and listing upcoming volunteer opportunities.
To sign up to volunteer, visit phillyspells.org/volunteer/form
For more information, email volunteer@phillyspells.org
—-Other Volunteer Opportunities—
PUBLICATION HELPERS
Are you a graphic designer, artist, copyeditor, or publishing professional? Volunteer to help out with PhillySpells publications!
Spells Writing Lab offers in-school assistance for newspapers and literary magazines, which includes copyediting and layout. They also produce end-of-semester writing collections with tutoring students and occasionally need illustration or design expertise for writing workshops. (There are also opportunities for designers who would like to create promotional materials such as bookmarks, posters, and brochures.)
Whether you've been in the business for years, or are still in art school, you can use your art to make a difference. Sign up to be a Spells volunteer today!
EVENT PLANNERS & GRANT WRITERS
Do you absolutely love event planning? Are you interested in helping out during a fundraiser? Want to earn money for PhillySpells programs with your grant writing prowess? Spells could definitely use your help! Simply indicate your interest on our volunteer application or email fundraising@phillyspells.org.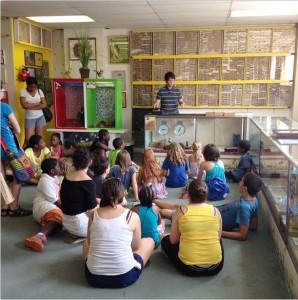 —-Internship Opportunities—
Check out internship opportunities at PhillySpells, too!
For college students who would like to turn their volunteering into an educational experience and can commit at least 5–10 hours per week to our organization, we offer the Spells Writing Lab Internship.
As a Spells Writing Lab Program Intern, you will work one-on-one with young authors, guiding them through the writing process and helping them realize their full creative potential. Additional responsibilities include providing homework support to students in our after-school program, developing and presenting writing workshops or other educational programming, and assisting with volunteer management, community outreach, fundraising, or other areas of running a non-profit.
Design Interns will work closely with our programming director to help students with digital media projects such as animations, short films, and visual novels; manage the creation of chapbooks and other final projects during our writing workshops; capture and edit photos and video from our programs; and work with our staff to produce flyers, newsletters, event materials, and promotional materials as needed.
Website: http://phillyspells.org/For more info about volunteering or internships, see http://phillyspells.org/volunteer/general/
Email: volunteer@phillyspells.org
Phone: 267-670-0869
Location: 2526 N. Alder Street, Philadelphia, PA 19133