Updated 9/22/17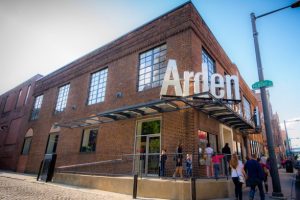 Arden Theatre Company is dedicated to bringing to life great stories by great storytellers – on the stage, in the classroom and in the community. They produce a wide range of stories in a variety of styles: classic and contemporary, intimate and epic, fiction and nonfiction, musical and dramatic. They embrace stories for audiences of all ages and bring the same artistic quality to all their work.
Kids are celebrated at the Arden. They nurture curiosity, creativity and confidence through their educational programming. The Arden fosters connections between theatre and reading and promote literacy for young audiences. They reach thousands of students each year, introducing many of the region's kids to theatre for the first time.
The Arden strives to be Philadelphia's hometown theatre; they seek community partnerships and collaborations, make their work affordable and accessible, and train the next generation of theatre leaders, contributing to the region's cultural landscape.
Internships can be arranged in one department or in multiple departments. They tend to require a commitment of 10 – 20 hours per week. Internship opportunities include:
Special Events Intern
Special Events intern will assist in the fundraising department two days per week.  Individual should possess an eagerness to learn, attention to detail, and solid communication skills.  Individual will have the opportunity to work alongside members of the Development department to assist in the planning and executing of donor cultivation events and the annual fundraising event, as well as other administrative tasks.
Production Department
Production Internships are available in stage management, lighting, sound, props, costuming, and scenic construction. Interns develop production skills by assisting in the build, rehearsal, technical rehearsal, and performance of our productions.
…And many more!
Contact Megan Staples with interest. Please enclose a cover letter, resume and brief writing sample.
mstaples@ardentheatre.org
215-922-8900 x46
Website: http://www.ardentheatre.org/
See http://www.ardentheatre.org/opportunities/volunteers.html for more information about volunteering. Also see http://www.ardentheatre.org/opportunities/internships.html for more information about internships and fellowships.
Email: mstaples@ardentheatre.org

Address: 40 N. 2nd Street Philadelphia, PA
*This site is accessible via public transportation from the Bryn Mawr campus.
Please see transportation reimbursement policy.