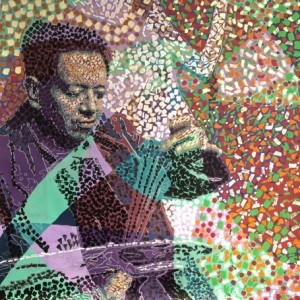 The City of Philadelphia Mural Arts Program is the largest public art program in the United States. The Mural Arts Program unites artists and communities through a collaborative process, rooted in the traditions of mural-making, to create art that transforms public spaces and individual lives.
Mural Arts' award-winning art education programs annually serve 1,500 youth at neighborhood sites throughout the city. Mural Arts' programs are offered free and are targeted to at-risk youth. Educational programs use an intensive curriculum that involves mural-making as a dynamic means to engage youth and to teach transferable life and job skills such as taking personal responsibility, teamwork, and creative problem-solving. The Mural Arts Program has also become a national leader in arts in criminal and restorative justice, currently offering educational programs in local prisons and rehabilitation centers using the restorative power of art to break the cycle of crime and violence in communities.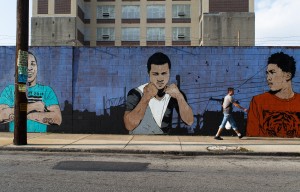 Interested volunteers can check out opportunities at: https://www.muralarts.org/join-us/volunteer/
To find out more about the Summer Internship Program, click here.
Website: http://muralarts.org/
Email: info@muralarts.org
Phone: 215.685.0750
Address: Lincoln Financial Mural Arts Center,
Thomas Eakins House
1727-29 Mt. Vernon Street
Philadelphia, PA 19130
*This volunteer opportunity is also available as a Community-Based Work Study program through Bryn Mawr.